France – Vercors Mountains
In August 2003 my girlfriend and I went to the district (departement) Drôme which is located in the south of France. Although it was very hot, and I mean VERY HOT, we had a great vacation! This page will be (as the California page) a combination of a travel story and a tips & tricks page. A lot of the tips are useful for people who travel in a wheelchair.
Our personal situation
Since 1989 I have to rely on a wheelchair because of an accident I had which broke my neck. I live together with my girlfriend and two children in the northern part of the Netherlands. The vacation to Châteauneuf sur Isère was together with my girlfriend. Our daughter of 16 years old had other plans, our son wasn't born yet…
The planning
Planning is half the fun! True…. but first of all you have to find a place to stay which is accessible for wheelchairs. Personally I find this part very frustrating! Most travel-agents on the Internet don't mention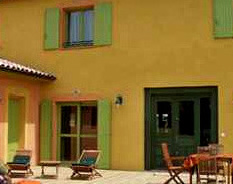 if the apartment is suitable for someone in a wheelchair. So… looking for an apartment, to me it often feels like searching for a pin in a haystack. I hope some links on this website will guide you in the right direction! When I searched for a suitable apartment, the use of the English language failed! For me, that was a problem because my knowledge of the French language was kinda poor. To be honest… my French sucks! Thank God for my girlfriend who isn't just beautiful, see also speeks French! If you want to succeed in finding something nice and affordable in France, or in the southern part of Belgium for that matter, start using French when searching on the Internet! When you find something you like, verify that accessible is indeed accessible! If you are a hero: use the phone! 🙂
On our way….
We found a very nice place near Valence, about 1100 km from where we live. Because this was a vacation, we decided we would travel this distance in two days (by car). Our goal for the first day was Luxembourg-city which wasn't that hard to achieve. Finding an affordable place to stay was another story. Luxembourg isn't really cheap and finding a place on short notice which would be accessible by yours truly would mean staying in a 5 star hotel. We decided to grab a bite to eat on a market in the center of the city and travel further to our final destination. For the night we ended up in Metz, a french city not to far from the French border. In the Ibis Hotel we found a small but clean room on walking distance from the hart of the city. Vacation, a beautiful French city, a very hot summer evening (28 degrees +), a terrace, beer and wine…. it doesn't get better than this!
Châteauneuf sur Isère
Early in the evening the next day, we arrived at Nature d'eaux. Nature d'eaux is a pension were you can rent rooms or a gite, and is located near the village Châteauneuf sur Isère (a few miles north of Valence).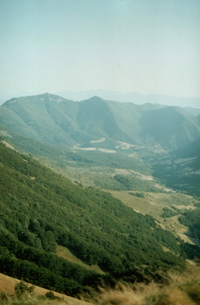 One of the rooms is wheelchair accessible It has it's own bathroom which is fully adapted! Nature d'eaux is run by the family Combet, and they made us feel right at home with their French hospitality. After a good night sleep, we went to the terrace in front of the building for a good French breakfast. At this time of the day the temperature was still pleasant. It was a very hot summer and the temperature would climb up to 40 degrees in the afternoon. Sitting on the terrace eating our breakfast, we had a great view on the Ardèche! What do you need more?!
Mountains
Châteauneuf sur Isère is located in a beautiful part of France! To the west there is the Ardèche, to the east the beautiful mountains of the Vercors. We drove around a lot! First of all to see as much of the area as possible, second of all… we had a car with air-conditioning! Driving trough the mountains of the Ardèche, a steep twisting dirt road, passing vineyards, and ending up in a small village on top of the mountain. Or driving trough the rough mountains of the Vercors. Climbing higher and higher, stunning views on the valley deep below. Beautiful is an understatement!
Conclusion
The southern part of France is great when you love the mountains and the French way of life. We loved driving trough the mountains during the day and sitting on a terrace in a French village or city during the evening! A wheelchair is no problem in this part of France, although you might need a push so now and then… Be careful in the mountains though!